By Amanda Pauley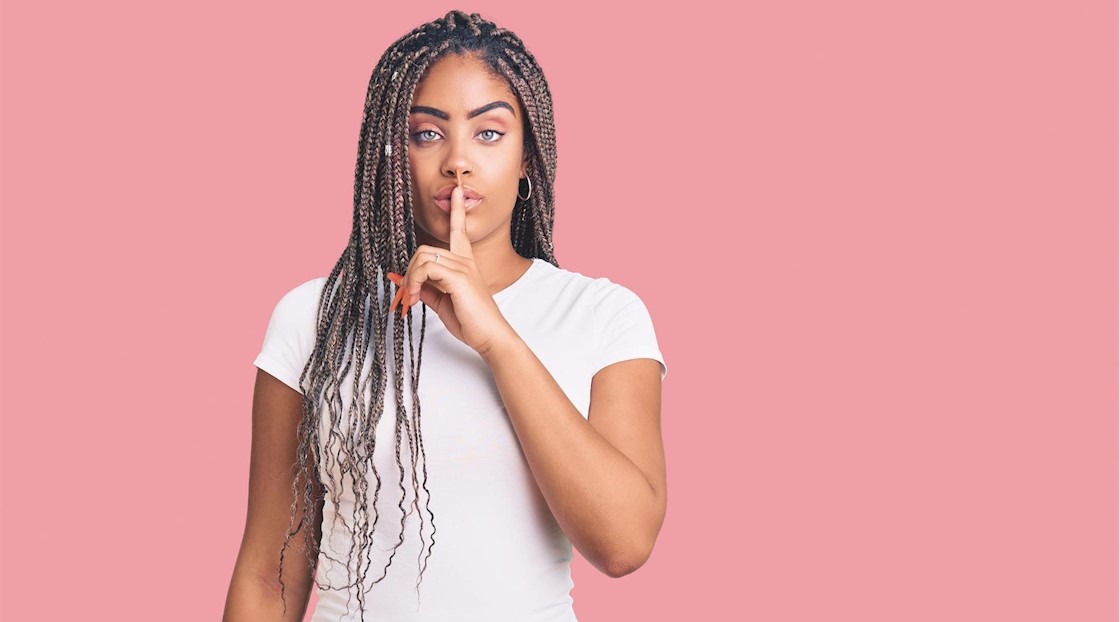 With more beauty salons launching silent appointments to help clients with their mental health, we explore whether the quiet treatment concept is here to stay.
Have you heard? Beauty salons up and down the country are now giving clients the silent treatment, but it's not quite what you think. The quiet time concept – where clients can choose to have a "silent treatment" in salon or spa (after consultation) if they prefer – is gaining traction in the market, with more beauty businesses offering this service than ever before.
But why is it trending now? The coronavirus pandemic has had a significant impact on people's mental health, and the consequences of that are continuing to be felt. One in 10 Brits are struggling to cope with life challenges due to Covid-19, found data by not-for-profit website My Pickle, while Google searches for "self-care" are up 250% since the first lockdown, discovered a report by natural health remedies retailer The Drug Store.
As such, returning to a busy salon with the "pressure" to make small talk with someone they don't know could seem overwhelming for some people as they try to get back to normal life. This silent treatment concept recognises that and gives the control back to the client – they decide if they do or don't talk. "The third lockdown was really tough. People are still not used to going out as much, they probably won't have as much to talk about when in salon and some just won't want to express how the pandemic has been for them," explains Xhanan Goleshi, owner of mobile beauty business Go Star, which offers the service.
"This option makes it obvious to the professional whether the client wants to engage in conversation or not." This movement has also highlighted that the beauty industry is much more attuned to the issues surrounding mental health. "To think that we can go from lockdown to how we were before the pandemic just isn't rational thinking," says Rosie Fraser, who offers the service in her salon That Rosie Glow in Edinburgh.
"The responsible attitude to take is to do small steps to help clients come back in a way that they feel comfortable, and this concept makes it inclusive to everybody." But how can you go about implementing the quiet time concept in your salon? We get the lowdown from three beauty pros who have been there and done it.
Click here to continue reading this brilliant debate and insightful blog :
https://professionalbeauty.co.uk/site/newsdetails/debate–are-silent-treatments-in-salon-a-good-idea